Coming together with others as part of an intentional learning community provides invaluable opportunities to build new relationships, share knowledge, gain new insights to advance our collective work and ultimately energize and inspire one another.
This page offers a listing of upcoming learning opportunities that you may want to be part of:
These face-to-face events offer you the opportunity to join with colleagues and peers who are actively working in their communities.
Collective Impact Summit
Date: September 28 - October 2, 2015
Location: Vancouver, BC
The Collective Impact Summit is an exclusive learning experience that will bring you the most current thinking and resources from the emerging field of Collective Impact. It is an opportunity to be part of a dynamic group of practitioners who are discovering new ways to lead, engage, and transform communities by tackling our most complex issues. Join us in spectacular Vancouver, Canada on Sept. 28 - Oct. 2, 2015 for an exclusive opportunity accelerate your effectiveness at leading and implementing a Collective Impact approach. Be inspired by internationally renowned Thought Leaders, learn from your peers, experience innovation from around the world, and be re-energized in your work. Collective Impact gives us the tools to do more by doing differently. It offers a proven path forward for advancing large-scale social change.
Evaluating Community Impact: Capturing and Making Sense of Community Outcomes
Date: October 27-29, 2015
Location: Montréal, Québec
Evaluating Community Impact: Capturing and Making Sense of Community Outcomes is a three-day workshop intended to provide those who are funding, planning and implementing community change initiatives with an opportunity to learn the latest and most practical evaluation ideas and practices.
This workshop will be led by Mark Cabaj and Liz Weaver. Mark is Canada's foremost expert on developmental evaluation and has worked in community change his entire life. Liz runs Canada's largest Collective Impact initiative and consults across North America on issues related to community change. Together, they have designed this workshop to incorporate their practical experiences in developing and measuring community impact initiatives, as well as the challenges they have faced in doing so.  Join us in Montréal to gain a deep understanding and appreciation of the dynamic nature of community change and how to measure it!
Tamarack and Vibrant Communities offer free webinars that are brought to you live via GoToWebinar. Dial-in information will be emailed to you shortly after you register for an upcoming call. After the seminar, we will send you a post email with a links and further resources for learning. Note: While there is no fee associated with your participation, long distance fees may apply if you join the webinar by phone. It is free if you join via VoIP using your computer headset (with a microphone is recommended).
Title: Economic Security: Towards an Inclusive Movement for Healthy, Vibrant Communities
Speakers: Annette Case with host Michael Toye
Location: via webinar
Date: Wednesday, September 23, 2015- 11:55am - 1:00pm , EDT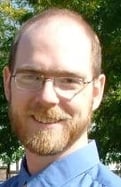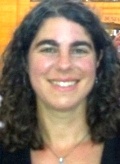 In the face of increasing wealth inequality and rising poverty rates, economic security is picking up steam as an inclusive, comprehensive solution for healthy, vibrant communities. But what is at the core of this concept, and what does it contribute to the poverty reduction movement? What separates economic security from the many other promising practices that poverty reduction advocates wrestle with? Annette Case, Senior Consultant and Project Manager with the Insight Centre for Community Economic Development, and Michael Toye, Executive Director of the Canadian CED Network, will explain the ins and outs of economic security, share example impacts, and dive into an inclusive framework that is shifting attitudes and creating positive change.
Communities of Practice
Communities of Practice are small, interactive groups of practitioners who meet by telephone and online to learn and share their experiences. The calls are open and relevant to anyone working with multi-sector, comprehensive and community-based approaches to social issues.
Each Community of Practice usually meets every month to two months at a regular time via conference call and topics are determined by the members. We expect members will commit to participating regularly, to freely sharing their experience and occasionally leading a call.
To register for a specific Community of Practice, please click the appropriate link to sign up for a group. You will then receive notices of future calls for that group with background and dial-in information.
Here is a listing of our current communities of practice:
Canadian Collective Impact Practitioner Community of Practice - for practitioners who are using the collective impact approach to achieve large-scale systems change in Canada. Register for the Collective Impact community of practice here.
Evaluation Community of Practice - for evaluation practitioners who want to connect, share, and learn about evaluation approaches and tools. Group members meet on a bi-monthly basis via conference call to learn from a guest speaker. Register for the Evaluation community of practice here.
Evaluating Community Impact: Measuring Poverty Reduction - members are actively engaged in local poverty reduction efforts and want to dig deeper into processes that will help them achieve their intended outcomes. Monthly calls will feature a guest speaker who will present on an approach to evaluating poverty reduction and then include 30 minutes of group discussion. Register for this community of practice here.
Getting to Impact: Planning for Poverty Reduction - Review poverty reduction plans and strategies developed by member cities. Monthly calls will feature one community plan and members will be asked to share feedback and ask questions. Register for this community of practice here.
Living Wage Community of Practice - for those key staff or volunteers who are actively involved in a living wage campaign in their community or are in the early stages of considering or implementing the living wage in their Canadian community. This group currently meets by conference call five times per year. Register for this community of practice here. Find out more about the Living Wage in Canada at www.livingwagecanada.ca
Municipal Government Representatives for Poverty Reduction (MGR CoP) - Membership in the MGR CoP is open to municipal or regional government staff responsible for, or directly involved in, poverty reduction efforts in their official governmental capacity. The group currently meets by conference call on a quarterly basis. Register for this community of practice here.
Neighbourliness Community of Practice - a group of peers committed to sharing and learning from one another to enhance our practice of strengthening neigbourhoods. This community of practice emerged from the Neighbours: Policies and Programs gathering that took place in June, 2013. This group meets by conference call once a month. Register for this community of practice here.
Provincial Government Officials (GO CoP) - Membership in the GO CoP is reserved for government representatives of all provinces and territories who are responsible for, or directly involved in, poverty reduction efforts in their official governmental capacity. The group currently meets by conference call on a quarterly basis. Register for this community of practice here.
We look forward to welcoming you!