Coming together with others as part of an intentional learning community provides invaluable opportunities to build new relationships, share knowledge, gain new insights to advance our collective work and ultimately energize and inspire one another.
This page offers a listing of upcoming learning opportunities that you may want to be part of:
These face-to-face events offer you the opportunity to join with colleagues and peers who are actively working in their communities.
Community Engagement: The Next Generation
Date: November 24-26, 2015
Location: Edmonton, AB
Engagement expectations have changed and yet we continue to deploy many of the same community engagement techniques we have used for years, often with minimal results. We need a new generation of tools and practices to inform, consult and involve people in building better communities. This new three day workshop explores the latest thinking and practice of Community Engagement. 

You will learn the latest engagement techniques and interact with the technology that will transform how you engage your clients, customers, funders and partners. Through dialogue with leaders in the field of engagement and social change, you will enhance your capacity to effectively hear the voices of those you serve and learn key strategies to mobilize them toward a collective impact.
Accelerating Community Change with Collective Impact
Advance your community's agenda with tools and techniques that move beyond impact
Date: November 26, 2015
Location: Halifax, Nova Scotia with Liz Weaver SOLD OUT
Join Liz Weaver in Halifax for a workshop that dives into the collective impact approach and how it can enhance the impact of community change efforts.
Learn how collaborative tables can organize for change
Explore how the application of the three preconditions of collective impact and the five conditions for community change can enhance your local efforts
Advance your community's agenda with tools and techniques that move toward impact
Embrace the power of citizen engagement and collective impact
Deepening Community for Collective Impact
Date: December 1, 2015
Location: Ottawa, ON
To build a common agenda for change we need to come together as a community. To work together harnessing the power of mutually reinforcing activities we are bonded and empowered by the collective. Continuous communication requires us to not only receive good information but be willing to share it, engage in it and create opportunities for deep and lasting agreement; this comes through our commitment to each other and the community to which we belong.
In this workshop Paul Born shares not only the fundamental principles of Collective Impact, he provides key insights as one of North America's top Community Engagement leaders on how Deepening Community can sustain us as leaders and achieve the outcomes we desire.
Learn to:
Create a large scale common agenda for your collaborative efforts
Form multi sector leadership teams
Understand why involving business leaders is so critical to almost any community change
Reconnect with your love for your community and understand why this is so essential for social transformation
Make the connection between people deepening community in their lives and their engagement in social change and neighbourhood revitalization processes
Understand the 5 key elements of collective impact: Common agenda, shared measurement, mutually reinforcing activities, continuous communication and the Backbone role.
Community has the power to change everything. In this workshop Paul will show you how.
Evaluating Community Impact: Capturing and Making Sense of Community Outcomes
Date: February 9 -11, 2016
Location: Vancouver, BC
Evaluating Community Impact: Capturing and Making Sense of Community Outcomes is a three-day workshop intended to provide those who are funding, planning and implementing community change initiatives with an opportunity to learn the latest and most practical evaluation ideas and practices.
This workshop will be led by Mark Cabaj and Liz Weaver. Mark is Canada's foremost expert on developmental evaluation and has worked in community change his entire life. Liz runs Canada's largest Collective Impact initiative and consults across North America on issues related to community change. Together, they have designed this workshop to incorporate their practical experiences in developing and measuring community impact initiatives, as well as the challenges they have faced in doing so.  Join us in Montréal to gain a deep understanding and appreciation of the dynamic nature of community change and how to measure it!
Tamarack and Vibrant Communities offer free webinars that are brought to you live via GoToWebinar. Dial-in information will be emailed to you shortly after you register for an upcoming call. After the seminar, we will send you a post email with a links and further resources for learning. Note: While there is no fee associated with your participation, long distance fees may apply if you join the webinar by phone. It is free if you join via VoIP using your computer headset (with a microphone is recommended).
Title: Evaluating Hamilton's Neighbourhood Action Strategy
Speakers: Sarah Wakefield, Associate Professor in the Department of Geography and Planning at the University of Toronto
Location: via webinar
Date: Thursday, November 26, 2015 - 12:00pm - 1:00pm, ET
To address rising inequality, many Canadian municipalities have implemented neighborhood-level interventions to address poverty and other social ills. Using our work with Hamilton, Ontario's Neighbourhood Action Strategy as a case example, this webinar will discuss ways of evaluating the planning, implementation, and ultimate outcomes of these kinds of interventions. In particular, we will focus on the lessons we have learned while evaluating large-scale, multi-stakeholder interventions that bundle together multiple projects, working with a variety of diverse stakeholders and communicating our findings to decision-makers.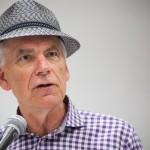 Title: Patterns in Community and Social IMPACT: A Six Part Bookinar with Al Etmanski
Speakers: Al Etmanski
Location: via webinar
Dates: Dec. 1, Dec. 15
Why do some social innovations take hold while others fail to spread as far and wide as they should?
This is the question that Al Etmanski set out to explore in depth. His journey led him to identify six patterns which were evident in each of the lasting, high impact, social innovations he studied. Al's latest book, Impact: Six Patterns to Spread Your Social Innovation explores each of these six, mutually reinforcing, patterns which he believes are necessary to nurture the conditions that enable promising ideas for positive change to take root and flourish.
Join Al for the world's first six-part Bookinar learning series that invites you to explore each pattern in depth and consider how it might shape your own community change work.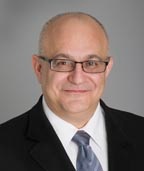 Title: Youth Readiness: Mobilizing for Impact
Speakers: Karen Pittman and Alex Bezzina
Location: via webinar
Date: Thursday, December 3, 2015 - 1:30pm - 2:30pm, ET
The Forum for Youth Investment, co-founded by Karen Pittman, focuses on helping leaders move big ideas to impact through partnership building, resource alignment; and performance improvement. The forum helps communities improve the odds that all children and youth will be ready for college, work and life.
Join Karen Pittman and Alex Bezzina, Ontario's Deputy Minister of Children and Youth Services, as they engage in a conversation about The Forum for Youth Investment, Collective Impact, particularly as it relates to youth-based initiatives, and creating population level changes that help youth thrive.
Communities of Practice
Communities of Practice are small, interactive groups of practitioners who meet by telephone and online to learn and share their experiences. The calls are open and relevant to anyone working with multi-sector, comprehensive and community-based approaches to social issues.
Each Community of Practice usually meets every month to two months at a regular time via conference call and topics are determined by the members. We expect members will commit to participating regularly, to freely sharing their experience and occasionally leading a call.
To register for a specific Community of Practice, please click the appropriate link to sign up for a group. You will then receive notices of future calls for that group with background and dial-in information.
Here is a listing of our current communities of practice:
Canadian Collective Impact Practitioner Community of Practice - for practitioners who are using the collective impact approach to achieve large-scale systems change in Canada. Register for the Collective Impact community of practice here.
Evaluation Community of Practice - for evaluation practitioners who want to connect, share, and learn about evaluation approaches and tools. Group members meet on a bi-monthly basis via conference call to learn from a guest speaker. Register for the Evaluation community of practice here.
Evaluating Community Impact: Measuring Poverty Reduction - members are actively engaged in local poverty reduction efforts and want to dig deeper into processes that will help them achieve their intended outcomes. Monthly calls will feature a guest speaker who will present on an approach to evaluating poverty reduction and then include 30 minutes of group discussion. Register for this community of practice here.
Getting to Impact: Planning for Poverty Reduction - Review poverty reduction plans and strategies developed by member cities. Monthly calls will feature one community plan and members will be asked to share feedback and ask questions. Register for this community of practice here.
Living Wage Community of Practice - for those key staff or volunteers who are actively involved in a living wage campaign in their community or are in the early stages of considering or implementing the living wage in their Canadian community. This group currently meets by conference call five times per year. Register for this community of practice here. Find out more about the Living Wage in Canada at www.livingwagecanada.ca
Municipal Government Representatives for Poverty Reduction (MGR CoP) - Membership in the MGR CoP is open to municipal or regional government staff responsible for, or directly involved in, poverty reduction efforts in their official governmental capacity. The group currently meets by conference call on a quarterly basis. Register for this community of practice here.
Neighbourliness Community of Practice - a group of peers committed to sharing and learning from one another to enhance our practice of strengthening neigbourhoods. This community of practice emerged from the Neighbours: Policies and Programs gathering that took place in June, 2013. This group meets by conference call once a month. Register for this community of practice here.
Provincial Government Officials (GO CoP) - Membership in the GO CoP is reserved for government representatives of all provinces and territories who are responsible for, or directly involved in, poverty reduction efforts in their official governmental capacity. The group currently meets by conference call on a quarterly basis. Register for this community of practice here.
We look forward to welcoming you!