Coming together with others as part of an intentional learning community provides invaluable opportunities to build new relationships, share knowledge, gain new insights to advance our collective work and ultimately energize and inspire one another.
This page offers a listing of upcoming learning opportunities that you may want to be part of:
These face-to-face events offer you the opportunity to join with colleagues and peers who are actively working in their communities.

Deepening Community
Date: June 7-9, 2016
Location: Edmonton, AB
Municipalities and neighbourhoods are being confronted with a range of complex issues that are beyond the capacity of any one group or sector to effectively address. At the same time, individuals of all ages are experiencing the physical and psychological impact of increased isolation. Deepening Community offers the opportunity to establish relationships, cultivate the ability that comes from giving and receiving care, and offers the possibility to create powerful networks that have the capacity to actively co-create positive futures together. Together, let's create the resilience needed to 'bounce back' from crises and hardship and foster a sense of belonging.
2016 Community Change Institute
Date: September 26-30, 2016
Location: Toronto, ON
We are excited to announce that the first ever Community Change Institute is being held in vibrant Toronto, Canada this Fall from September 26 - 30, 2016. Our cities, the places we live, provide amazing opportunities for resilience in these disruptive times. The Tamarack Institute Team has worked over the last year to re-think and re-build our annual five day learning event to respond to this challenge. Learn more.

The Community Change Institute is designed to be a truly transformational learning experience, bringing you the latest in community change with top speakers, an amazing faculty and over 40 workshops in the areas of:
Collective Impact
Community Engagement
Collaborative Leadership
Community Innovation
Evaluating Community Impact
Featured keynote speakers include:

Severn Cullis-Suzuki - an international activist and author, championing her ideas to save the world
Roger Martin - best-selling author and one of the world's top business and design thinkers
Frances Westley - globally recognized social innovation genius and best-selling author
Stephen Patrick - top executive at Aspen Insitute leading Collective Impact and Opportunity Youth
The art of community change gives us the inspiration and tools to respond to challenges thoughtfully and creatively. We hope you will join us.
Tamarack and Vibrant Communities offer free webinars that are brought to you live via GoToWebinar. Dial-in information will be emailed to you shortly after you register for an upcoming call. After the seminar, we will send you a post email with a links and further resources for learning. Note: While there is no fee associated with your participation, long distance fees may apply if you join the webinar by phone. It is free if you join via VoIP using your computer headset (with a microphone is recommended).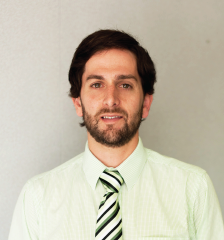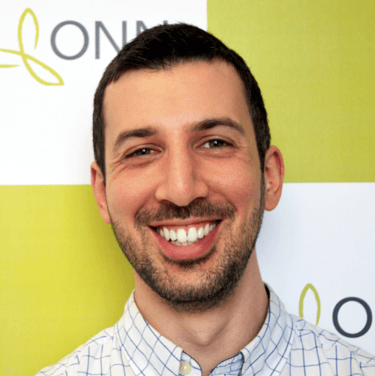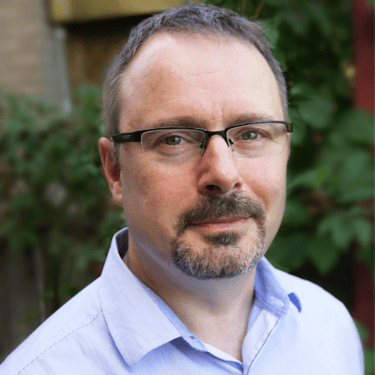 Title: Evaluations That Work: What the Non-Profit Sector Can Learn from the Ontario Nonprofit Network and Vibrant Communities
Speakers: Andrew Taylor, Ben Liadsky, Adam Vasey, Melanie Heintz and Elena DiBattista
Location: via webinar
Dates: June 22, 2016 | 12:00 - 1:00 p.m. EDT
Evaluations "work" when they lead to insight and action. We all know that the process can be resource-intensive, so it is important for us to maximize the probability of getting it right! In this webinar, two leading learning institutes, the Ontario Nonprofit Network(ONN) and Tamarack's Vibrant Communities Canada, will unpack real-life stories from Cities Reducing Poverty members to identify cases where evaluation worked really well. Together we will identify how they achieved exceptional success, and top takeaway points for the non-profit sector.
Title: Collective Impact Webinar Series
Hosts: Ontario Trillium Foundation and Tamarack Institute
Location: via webinar
Dates: Ongoing | 12:00 - 1:00 p.m. EST
This 9-part capacity building series is jointly supported by Ontario Trillium Foundation and Tamarack Institute and focuses on the key elements of collective impact. Each one-hour session will focus on one of the five phases of collective impact and will review tools that will help guide planning for that phase. At the end of each session a brief description of Ontario Trillium Foundation's Collective Impact Grant will be provided.
Title: Resilience Talks Learning Series
Host: Milton Friesen
Location: via webinar
Dates: Ongoing | 1:00 - 2:00 p.m. EST
In this powerful Learning Series, our host, Milton Friesen, will explore four urban dynamics that contribute to resilience with thought-leaders from across Canada who specialize in the areas of place-making, social networking, measurement of social resilience, and economics that will generate insight for planners, policy makers and community leaders who are seeking to increase the adaptive capacity of cities.
Join Milton for this insightful Learning Series that invites you to explore the different urban dynamics that contribute to resilient communities and cities.
Title: Communities of Belonging Learning Series
Host: Michael Jones
Location: via webinar
Dates: Ongoing | 12:00 - 1:00 p.m. EST
In this series of generative conversations, Michael Jones and his conversation partners, will offer a richly textured and multidisciplinary examination of place. Throughout these conversations we will be reminded that too often the places we create remain placeless because they do not include our stories.
Join Michael for this profound learning series that invites you to explore your own sense of place and belonging.
Communities of Practice
Communities of Practice are small, interactive groups of practitioners who meet by telephone and online to learn and share their experiences. The calls are open and relevant to anyone working with multi-sector, comprehensive and community-based approaches to social issues.
Each Community of Practice usually meets every month to two months at a regular time via conference call and topics are determined by the members. We expect members will commit to participating regularly, to freely sharing their experience and occasionally leading a call.
To register for a specific Community of Practice, please click the appropriate link to sign up for a group. You will then receive notices of future calls for that group with background and dial-in information.
Here is a listing of our current communities of practice:
Canadian Collective Impact Practitioner Community of Practice - for practitioners who are using the collective impact approach to achieve large-scale systems change in Canada. Register for the Collective Impact community of practice here.
Evaluation Community of Practice - for evaluation practitioners who want to connect, share, and learn about evaluation approaches and tools. Group members meet on a bi-monthly basis via conference call to learn from a guest speaker. Register for the Evaluation community of practice here.
Evaluating Community Impact: Measuring Poverty Reduction - members are actively engaged in local poverty reduction efforts and want to dig deeper into processes that will help them achieve their intended outcomes. Monthly calls will feature a guest speaker who will present on an approach to evaluating poverty reduction and then include 30 minutes of group discussion. Register for this community of practice here.
Living Wage Community of Practice - for those key staff or volunteers who are actively involved in a living wage campaign in their community or are in the early stages of considering or implementing the living wage in their Canadian community. This group currently meets by conference call five times per year. Register for this community of practice here. Find out more about the Living Wage in Canada at www.livingwagecanada.ca
Municipal Government Representatives for Poverty Reduction (MGR CoP) - Membership in the MGR CoP is open to municipal or regional government staff responsible for, or directly involved in, poverty reduction efforts in their official governmental capacity. The group currently meets by conference call on a quarterly basis. Register for this community of practice here.
Poverty Reduction from a First Nations, Metis and Inuit Worldview - This monthly CoP is open to anyone working with large populations of Indigenous people and is interested in sharing best practice information on programming or engagement strategies using a collective impact lens. Register for this community of practice here.
Provincial Government Officials (GO CoP) - Membership in the GO CoP is reserved for government representatives of all provinces and territories who are responsible for, or directly involved in, poverty reduction efforts in their official governmental capacity. The group currently meets by conference call on a quarterly basis. Register for this community of practice here.
We look forward to welcoming you!
Banner Photos Courtesy of Carl Hiebert.